We Help You to Empower Your Businesses!
We drive value through our consistency, hard work and expertise that we carefully designed to deliver the best level of service in our industry. And that is the mantra our every team member has by-hearted!
We are measured by our results – the reliable, predictable IT our clients have come to expect from Microchip. We think of the future, with a vision for where technology industry is going, and a track record of innovation that keeps us ahead of this evolving industry. We achieve what we promise. We always deliver on time. We see that our support is constant from end-to-end.
What really makes difference is our underpinned core values of honesty, dedication and willingness to truly transform the way a business works!
What Do We Excel At?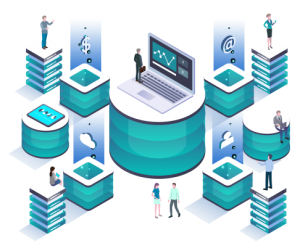 Microchip is an enterprise System Integrator Company based out of New Delhi, India promoted with a vision to provide integrated hardware solutions and services to its clients around the globe. Microchip has been promoted by highly experienced professionals dedicated to provide total IT solutions under one roof.
We are floated by professionals with 20+ years of experience in the IT domain, we assure to take care of all your computing needs, be it hardware procurement, annual maintenance, networking, up-gradation, troubleshooting, internet consultancy and much more. In fact with the active experience we have earned from the fields and the constant vigil we are keeping on the latest breakthroughs, we have been able to render the most comprehensive services to our clients.
We offer a full range of consistently high quality, cost effective services that are performed on time and within the budget.
Our Vision and Mission
To create a base of completely satisfied customers and enable businesses grow in a professional way. To improve customer's business processes with each and every action we take.